Welcome to ProduceIT
ProduceIT is a boutique creative design agency based in Melbourne specialising in:
Instructional design / online and blended learning solutions
Graphic and Web design solutions
Social Media Consulting
IT Equipment hire
Our clients include Corproate, educational as well as Film and Television Productions.
Our consultants have over 15 years experience and have produced work for a variety of organisations. Industry experience combined with great design and use of strategic technology and media means ProduceIT is well placed to develop and help your organisation.
Your success is our primary driver. At ProduceIT, we take pride in helping clients achieve the most realistic and effective solutions. We admit, it's in our best interest to help clients succeed.
The services we provide:
Instructional design / online and blended learning solutions
ProduceIT creates interactive and engaging online and blended learning solutions for our clients which means your employees will engage more in the learning and retain more knowledge through our design.
Prop-Tech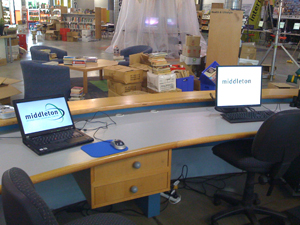 ProduceIT replicates realistic looking computer systems, interfaces and other computer graphics for use in the production of television and film projects.

For example:
An automated typing system for an actor who needs to look as if he is swiftly typing an e-mail or text document.
A fully functional dummy website for a character to peruse.
A series of complex movements through a 3D mapping system.
An animated cartoon on a character's mobile phone.
A dummy video game on a character's home computer or console.
If it appears on a screen, we can simulate it -- stylishly, and with an eye for detail.
Computer Equipment Hire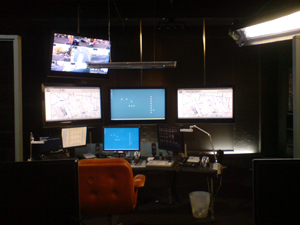 ProduceIT hires out computer equipment specifically for your production, ranging from '80s vintage to newer model PCs. We also have a range of games consoles, laptops and other computer related equipment for hire. And if we don't have what you need, we can source it for you.
IT Services
ProduceIT can take care of all your IT needs, be it on location or at the production office.
We can help you pick an internet plan that will maximise your utilisation potential while keeping costs low. We can design and build a public or private website for your film. We can even set up a shared data storage area, allowing separate departments to store large files for download and viewing, making it easier to communicate -- especially on those multi location shoots